Hi everybody!
I tried to build another fair with some customised rides. I hope you like it!
This is a medium sized fair in the central square of a town.
Due to a peculiar regulation applied by all municipalities inside my computer, I was not allowed to build large fairs... But this time the municipality allowed me to keep open the attractions by night, so I was able to take some night pics...
Arriving from the centre, the first attraction you can see is the giant star flier Alex Airport. Next to it, there is a motion simulator, but you can also see a new attraction, vaguely similar to german Air Wolf, called Tornado - The Sound Machine...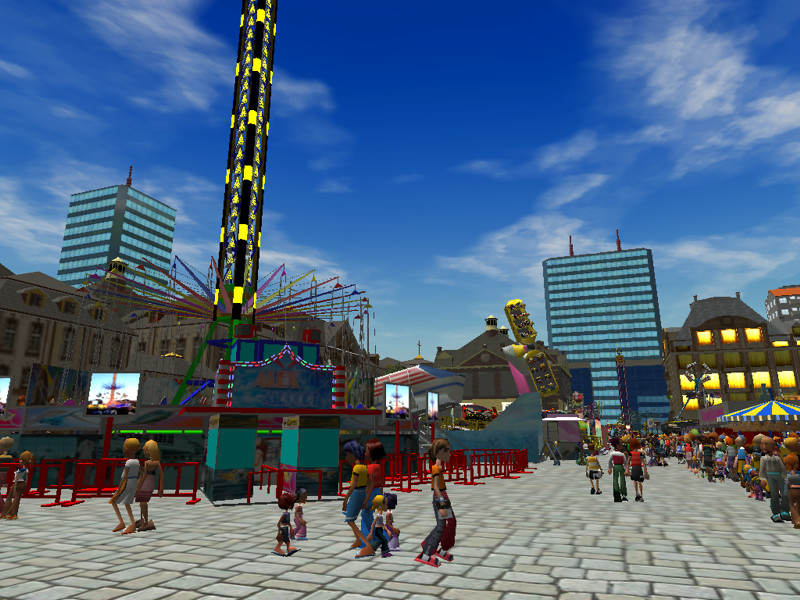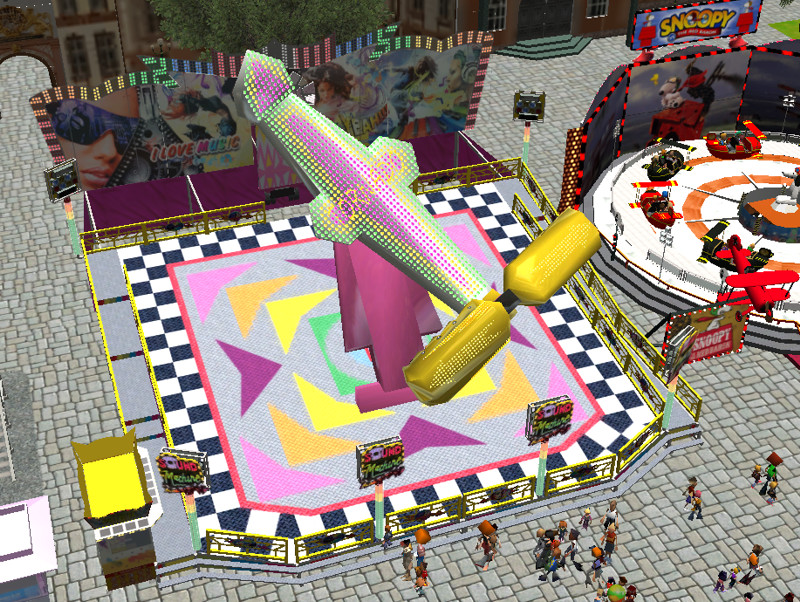 Next to this new ride, there is a version of The Red Baron ride, called Snoopy versus The Red Baron...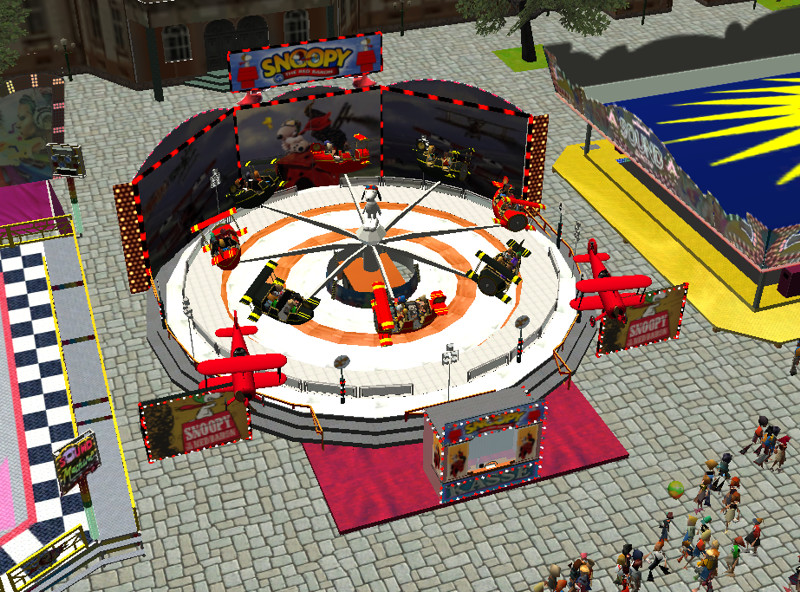 Then, you can find the autoscooter New York Sound Blaster, the drop tower Drop Zone and the swinging X Factor. Next to them, the Breakdance, the giant Booster Maxx and the Wave ride. (Nightshot!)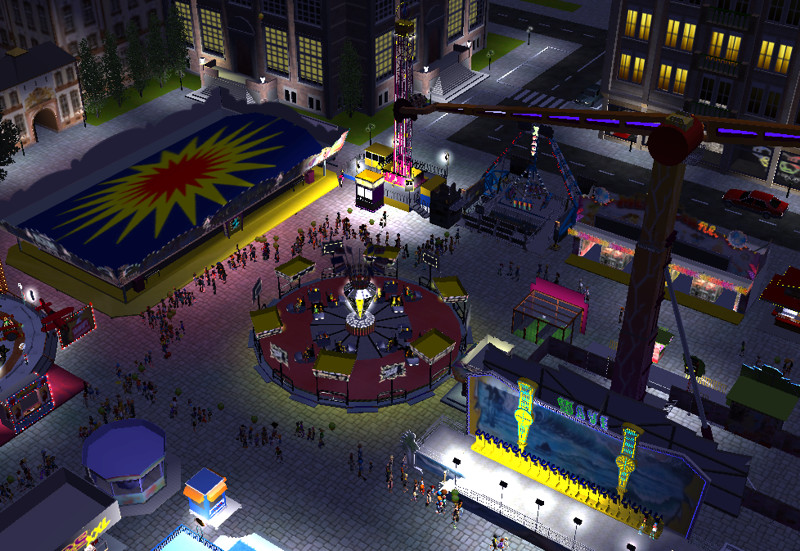 Opposite to Wave, another water themed ride: a bumber boats ride (obtained putting the Bumper Boat cars on a track using CTR Creator)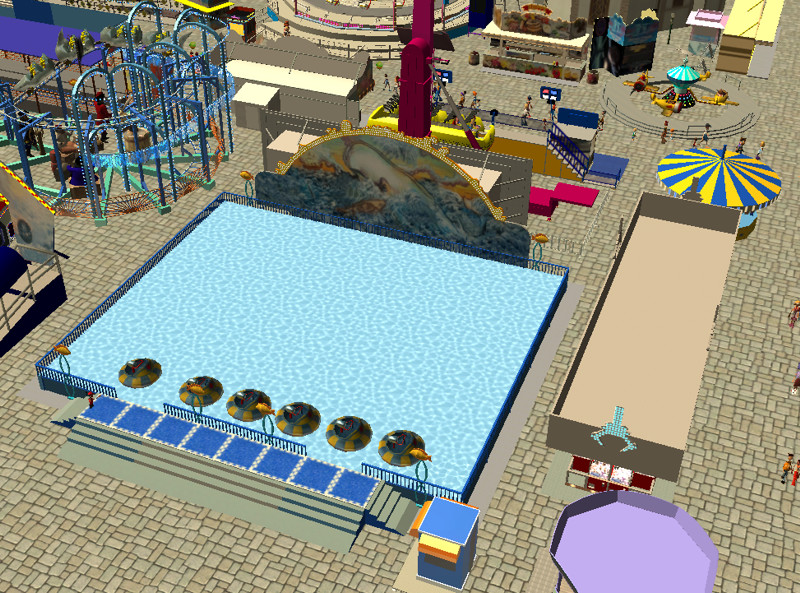 Going down the central way, you can see the Disco Round gravitron, the Circus Circus funhouse and a new version of the American Show funhouse inspired by Pirates Of The Caribbean...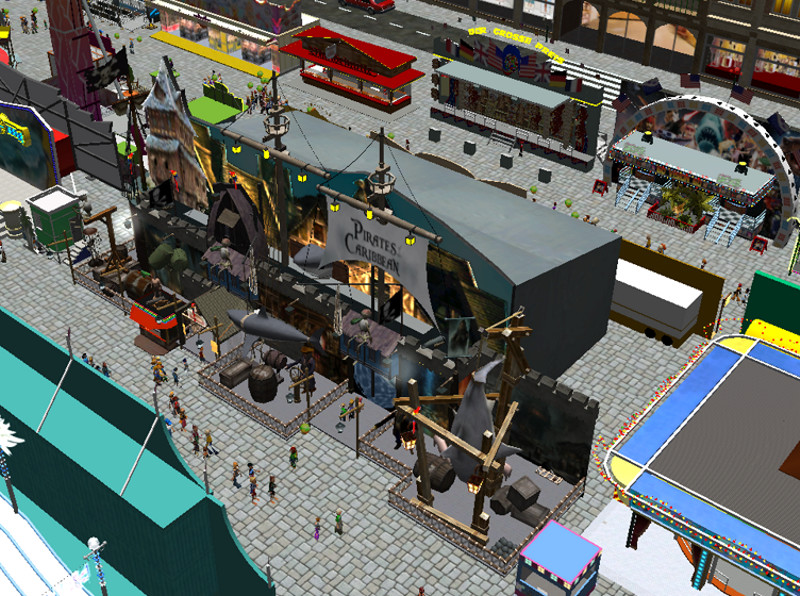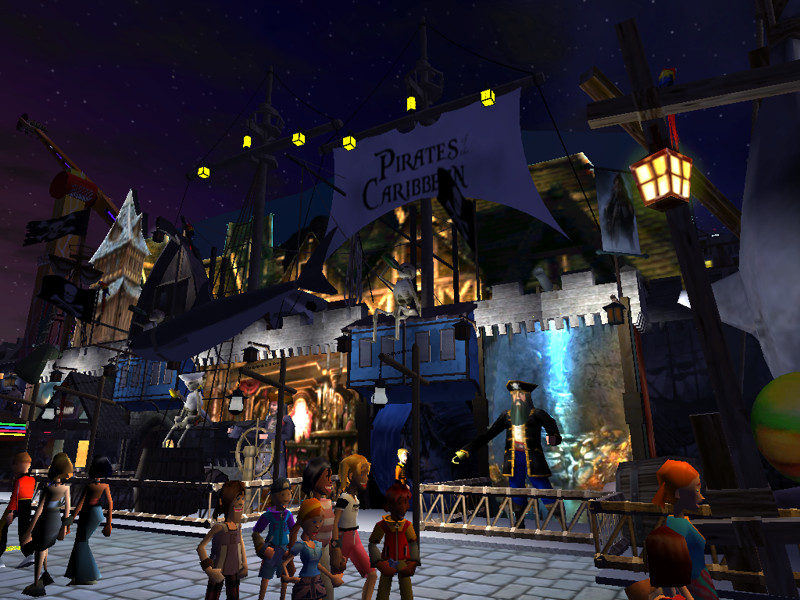 Next to it, a kiddie ride with a probable Disney (and more) copyright infringement...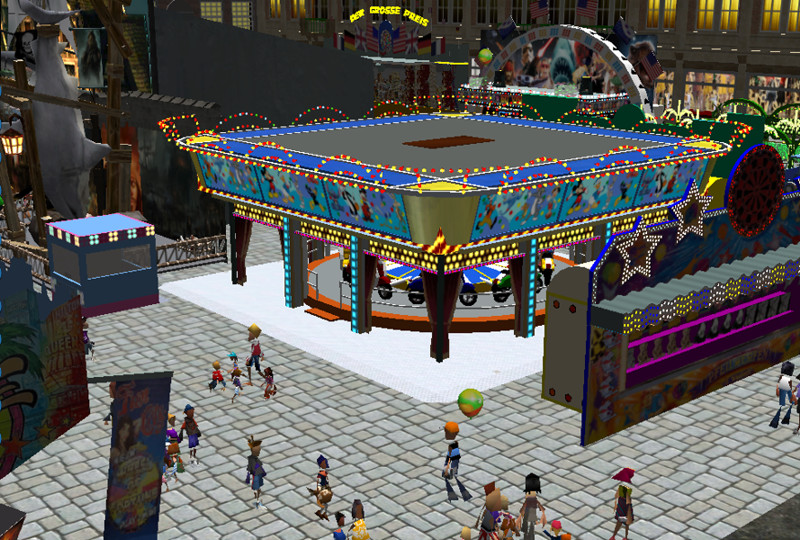 Behind them, there are many stalls, plus a kiddie car ride called Safari and a so-called "6D" Cinema with a nice Velociraptor animatronic...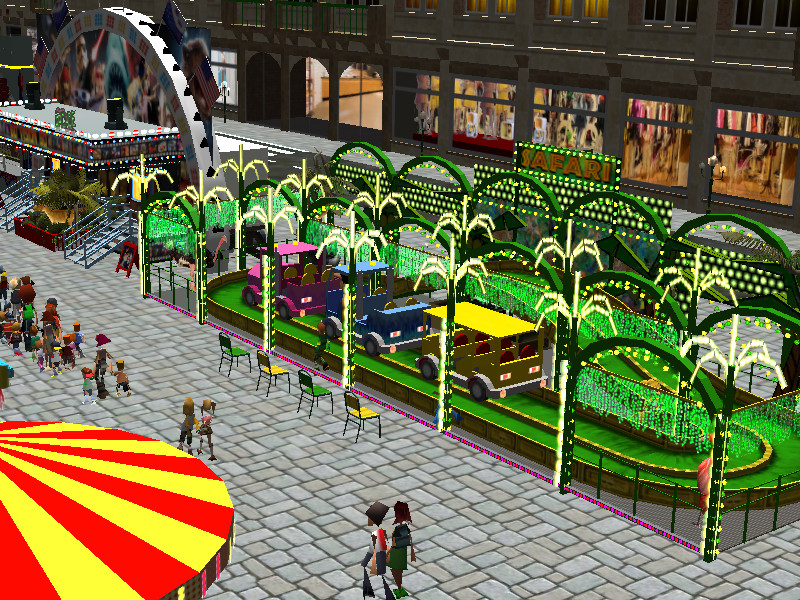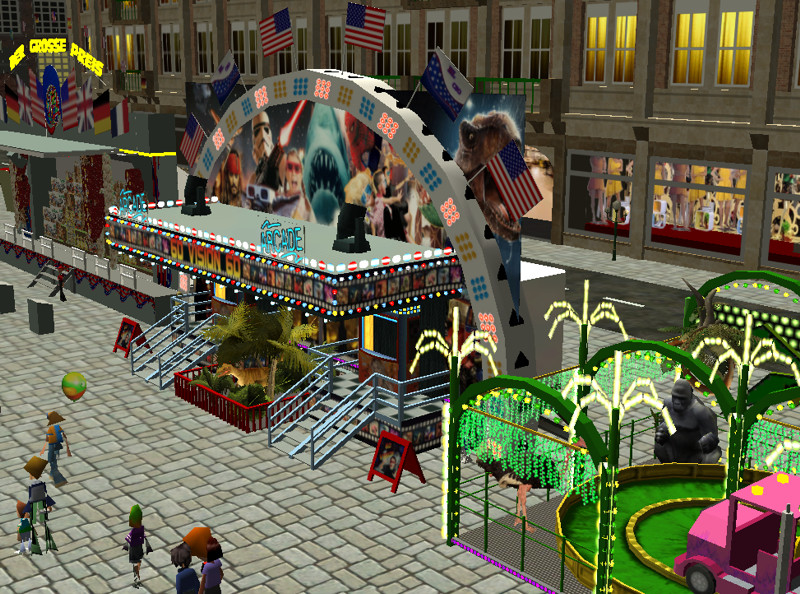 On the opposite side, there is a giant slide called Slalom (perfect theming for late spring...
)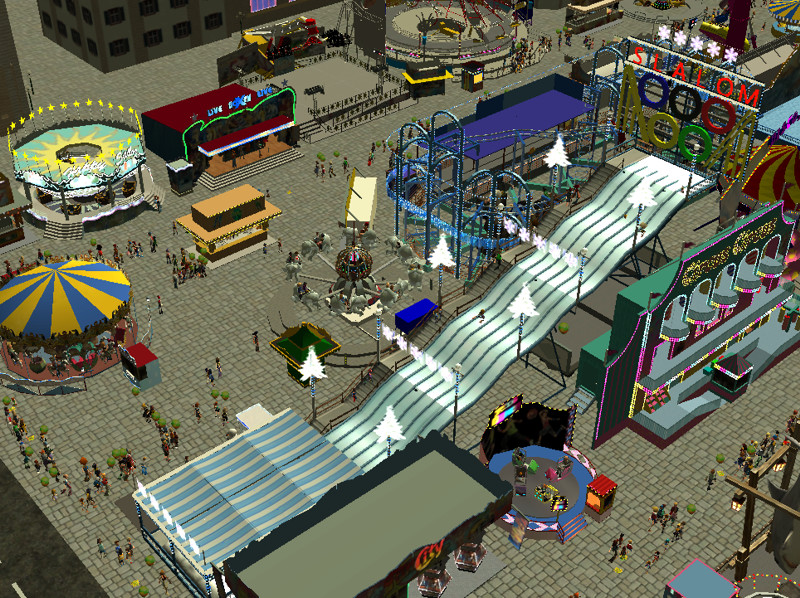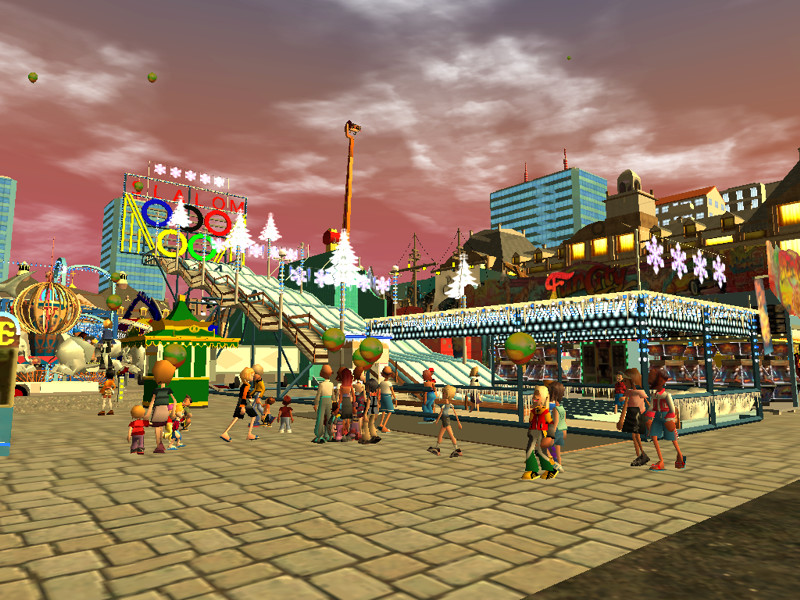 Next to it, a carousel, a Flying Jumbo kiddie ride and the Happy Sailor. Then you can see a Live Boxe Show and the only rollercoaster of the fair. It's a kiddie one: Kuddel Der Hai (obtained putting the Shark Coaster car on the Happy Mountain track using CTR Creator).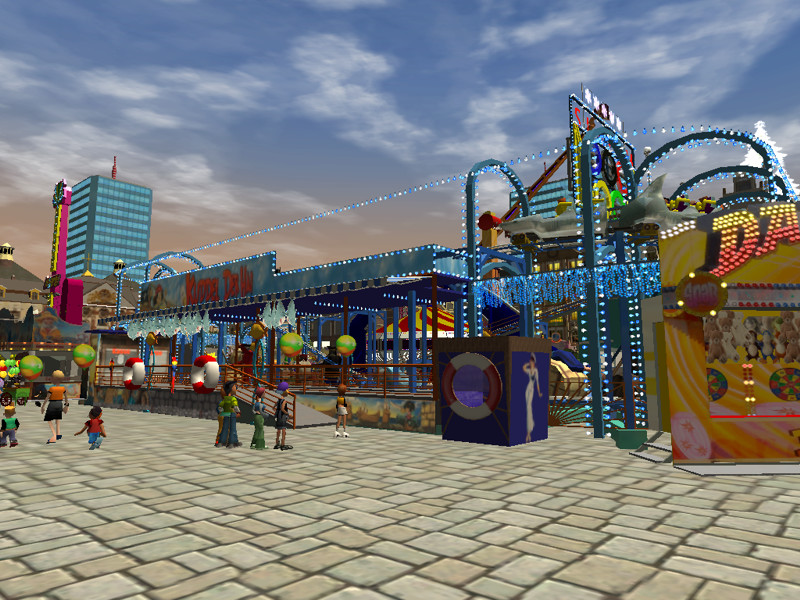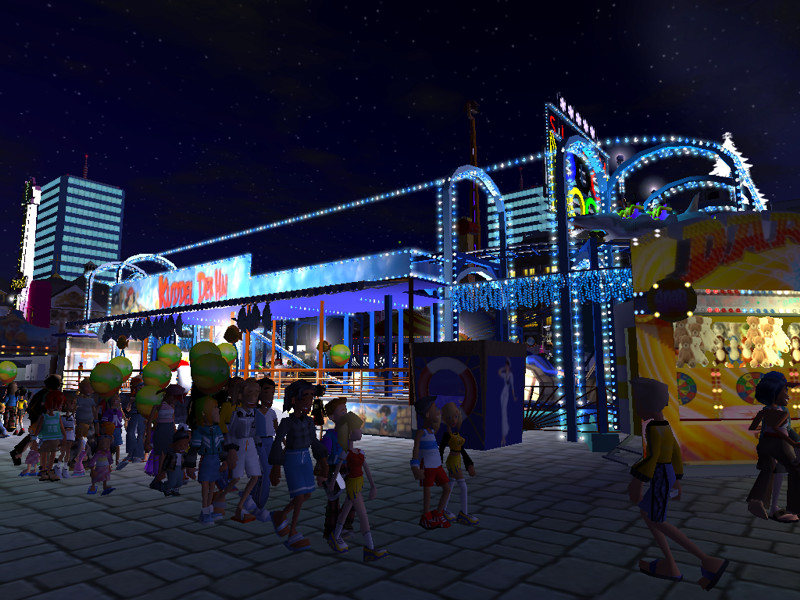 Opposite to the coaster, the Sky Trip ride and a twister ride called Swing Dance.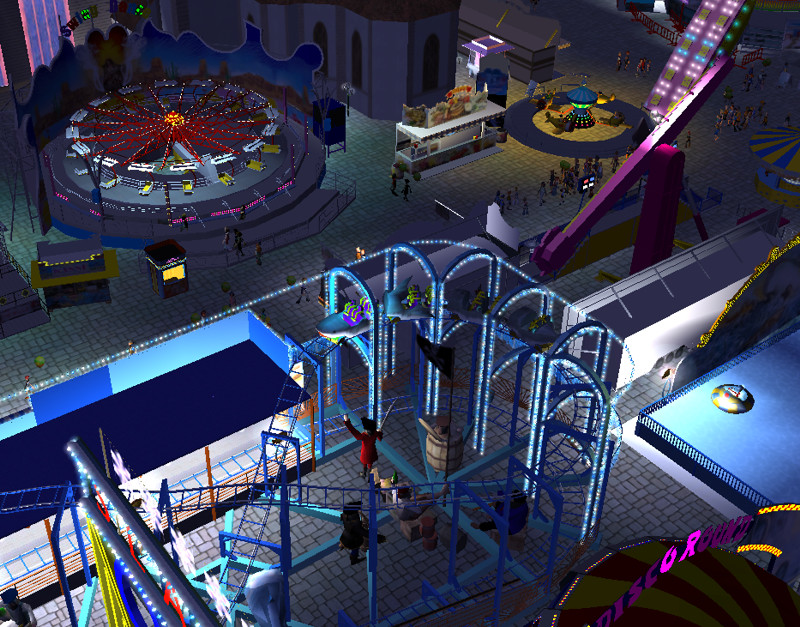 The last rides you can meet are the fantastic Inverter and a kiddie plane ride...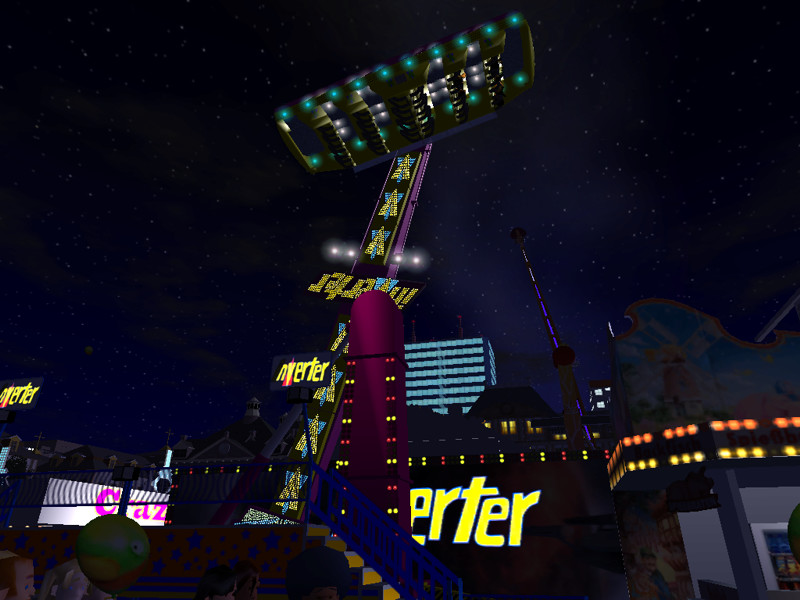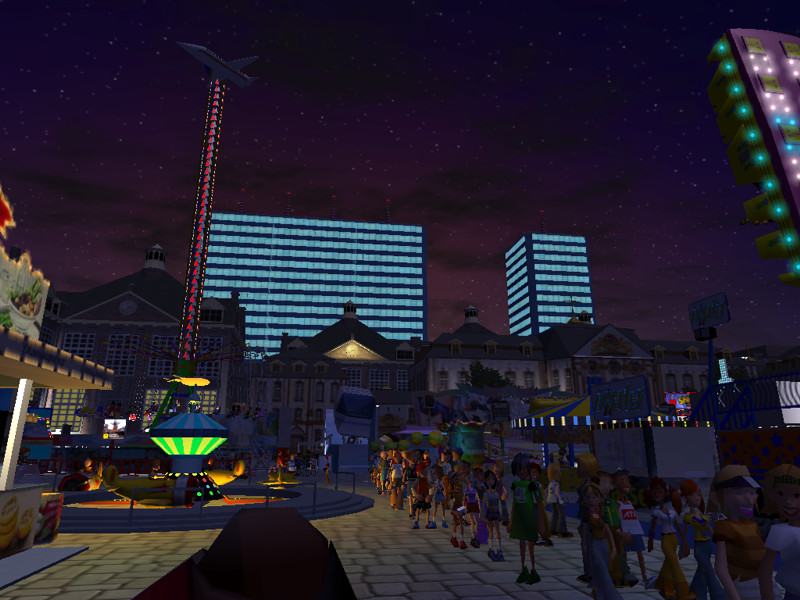 It's late: just the time for some last shots...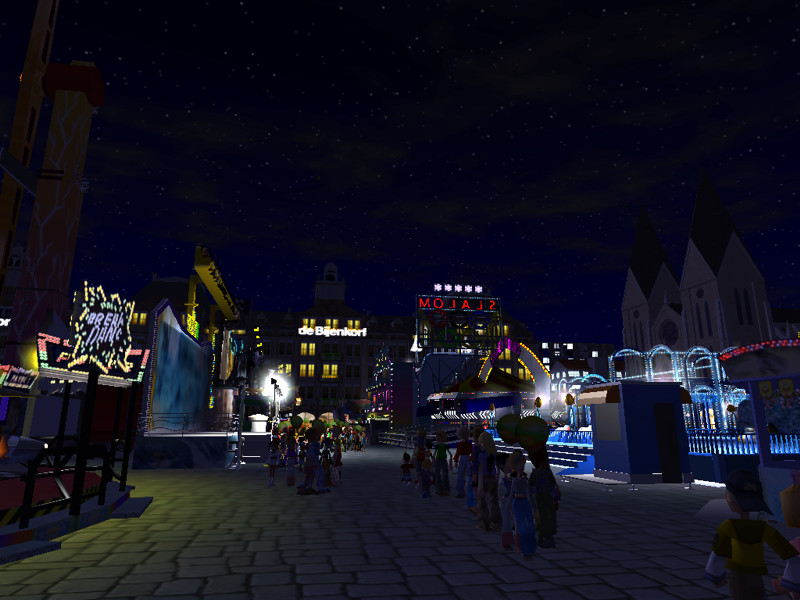 It's time to leave... I hope you liked it!