---
Site Admin

Posts: 920
Joined: Sun Jun 12, 2016 8:42 am
Location: The Netherlands
Has thanked: 125 times
Been thanked: 230 times
Age: 40
Yeah! I was waiting for this one.
I enjoyed all 14 minutes of it. Great fair with, off course, a lot of lights. Great music, and nice edited movie.

Super!
---
Peep

Posts: 65
Joined: Mon Jul 04, 2016 12:32 pm
Location: Most beautiful city at the Rhine
Has thanked: 41 times
Been thanked: 19 times
A new nice video from you !
RCT3 FUN FAIR BUILDER
---
Peep

Posts: 63
Joined: Thu Jul 12, 2018 9:23 pm
Has thanked: 1 time
Been thanked: 9 times
Age: 14
What is that?!?!?!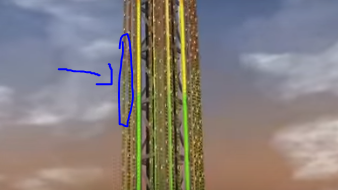 ---
Global Moderator

Posts: 524
Joined: Sun Jun 12, 2016 1:08 pm
Location: The Netherlands
Has thanked: 67 times
Been thanked: 87 times
Age: 54
"THAT" is an CSO from the Parkmanagers CFRXtra pack.
(it's from a cso created in 2009, And i can't find the download anymore on the internet. So I'll put up an up-load)
if you want it, here you can download it with this url:
https://www.datafilehost.com/d/0c712520
Fasten your seat mount bracket! And get Ready for the Thrill of your life. ENJOY!
---