Hey
I want to show you guys my new project XLR8.
This super fast accelerating flatride was active at fairgrounds in the Netherlands and since 2015 active in
amusement park ''Drouwenerzand'' (NL).
And here my created model (not finished)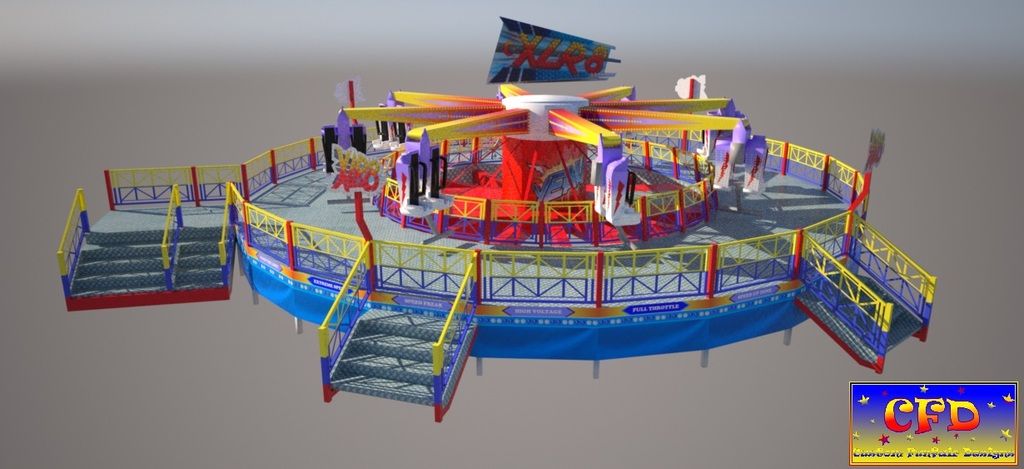 The lights of this flatride will be leds,this leds will change of color, so they will be a little bit different then the lights i used in other objects.
Here a example of the colors from leds
More pictures and a promo movie will follow !
Greets